SONY FX9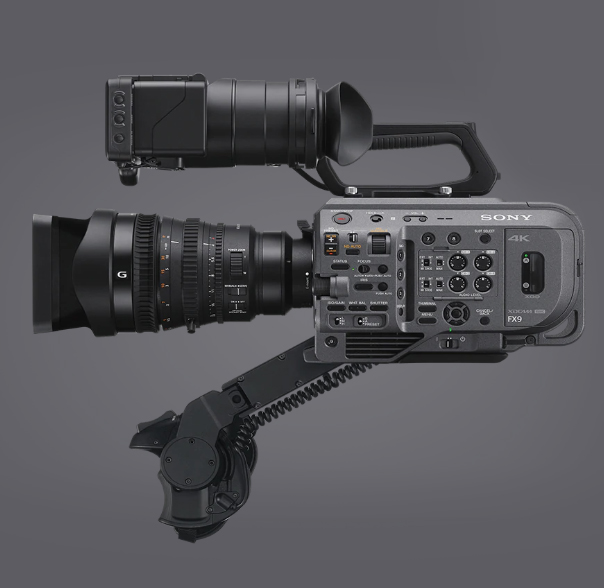 Our cameras are now loaded with v2.0 firmware.

FF 6K - 30fps
FFCrop 5K - 60fps
S35 4K - 60fps
FF 2K - 150fps
S35 2K - 120fps

4096x2160, 3840x2160, 1920x1080 50, 1920x1080 35
XAVC-I, XAVC-L, MPEG HD422

The FX9 features a 15-stop dynamic range and records 10-bit 4:2:2 to dual XQD media card slots that support simultaneous and relay recording, as well as multiple backup recording modes that utilise proxy files.
The camera can record 6K (4096 x 2160) down to HD (1920 x 1080 35) internally at selectable frame rates from 1 fps up to 150fps in XAVC-I, XAVC-Long, and MPEG HD formats.

In addition, the camera features a dual native base ISO of 800/4000. Its 7-stop electronic variable HD filter can perform in auto or manual mode, smoothly adjusting from 1/4 to 1/128 density. The camera's default S-Cinetone offers the same colour-science as the Sony Venice camera.
PLEASE CALL OR EMAIL YOUR REQUIREMENTS,