PANASONIC VARICAM LT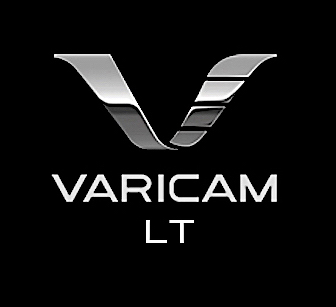 The Varicam LT features dual native ISO settings of both 800 and 5000, allowing the ability to shoot clean in extremely low-light situations.

Shot on Varicam (Native 4K)...
OZARK (S1-2), 13 REASONS WHY, BETTER CALL SAUL, FILTHY RICH, BELL BIRD, THE OA, ORANGE IS THE NEW BLACK, ARRESTED DEVELOPMENT

Dual Native 800 and 5000 ISO (The fastest cinema camera available today).
Native 4K (4096x2160) or UHD (3840x2160) up to 60fps.
2K (2048x1080) and HD(1920x1080) up to 240fps.
AVC Intra 4K and Apple ProRes codecs.
Dynamic 14+ Stop latitude, V-Log Gamma.
V-Gamut, BT2020 Colourspace.
In Camera colour grading.
Detachable monitor control panel.
Built-in ND filter wheel. CLEAR, 0.6, 1.2, 1.8
PL/EF mount.
Proxy recording.
RAW output.

Includes PANASONIC VariCam LT Body
PANASONIC VariCam LT EVF
ARRICine-Pro Set (Top plates, Bottom Shoulder-Mount Plates, EVF Brackets)
LANE Accessory Side-Plate for (Transmitter, Locket Boxes)
PANASONIC P2 Express 256GB Cards
PANASONIC Express P2 Card Reader
WOODEN CAMERA Rear V-Lock D-Power Plate
ARRI QRP-1 Quick-release Tripod Plate
PLEASE CALL OR EMAIL YOUR REQUIREMENTS,