DM2 Micro Force (Preston)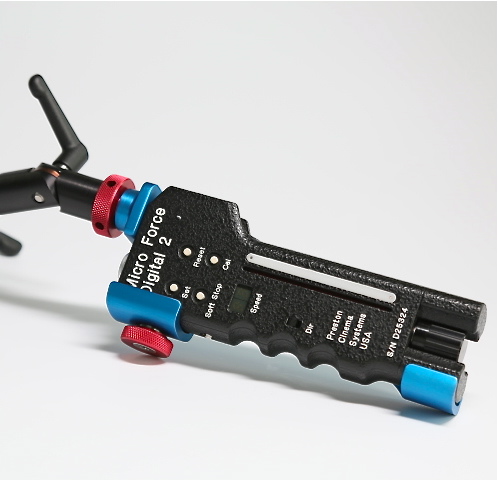 The DMF2 now features: programmable soft stops and a new speed control knob with a digital readout. The soft stop allows the user to automatically slow the zoom a programmed distance from its end of travel. This is especially useful when doing a fast 'snap zoom' or when the operator must operate the camera and control the zoom at the same time.

Niche Micro-Force kits travel with the 'Oppenheimer Panhandle System
(pictured) - which allows easy mounting of the Micro Force Unit to the tripod panhandle.
NZ$ 160.00 per day, exclusive of 10% insurance & 15% gst