Teradek Bolt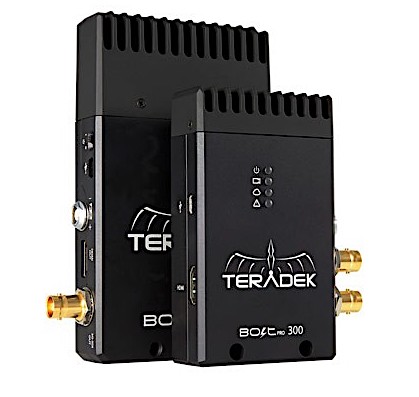 The Teradek Bolt is a latency-free wireless transmission system that sends 4:2:2 1080p60 video, at up to 300ft. This eliminates the need of a tethered cable to run between the camera and monitor.

- Uncompressed wireless SDI and HDMI 1080p60 video.
- 300ft 'line of sight' transmission.
- Auto channel selection.

Includes
Transmitter x 1
Receiver x 1 (extras available)
NZ$200.00 p day, exclusive of 10% insurance & 15% Gst